Partnerships activated at speed:
HBVL & KRC GENK
HBVL teams are using Contribly to create daily call-outs to their readers, regularly involving audiences in all aspects of their journalism. So when there is an opportunity to work with a partner or sponsor they are ready and prepared to launch unique large scale campaigns that get audiences acting.
HBVL have been using the Contribly tools in their newsroom for a couple of months and this means their marketing team too are ready involve the readers and stay relevant at the drop of a hat.
When K.R.C Genk reached the Belgian Cup Final in April 2021, football was still being played behind closed doors. HBVL.be joined forces with the Football Club to enable fans to support their team even though they couldn't go to the game, launching a large scale UGC campaign to get fans involved and engaged – thanks to Contribly.
HBVL have no need to hire extra staff, involve tech teams or change their process, they have all the tools they need to hand.
The call-out: Your photo on the Players' bus
HBVL created a call-out to K.R.C Genk fans to support their team by having their photo digitally printed on to the team bus. This really got the fans excited – by sharing their photos they could 'digitally' travel with the team to the cup final even though they weren't able to cheer them on at the game. In just 2 days, over 3500 fans got involved by uploading their selfie and had their faces displayed on the team bus.
Contribly's tools include media processing capabilities which allowed all the photos to be instantly cropped to the right size to make it possible for the printers to finish in such short time
WHAT WERE the benefits for HBVL?
Increased digital growth:

app downloads up 44%

First marketing initiative to reach front cover

Increased time spent on page:

11+ minutes average

up from 1:10

New targeted leads

for HBVL's K.R.C Genk newsletter
QR code scan increase by 466%

Increased revenue : new partnership

negotiations and requests from other Football clubs and new sponsors

Increased brand awareness : Coverage from outside Belgian news and broadcasters
Increased brand loyalty: Fantastic reaction from club and videos
"We were able to bring fans closer to their football club"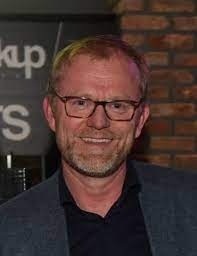 The campaign was a massive success. We were able to bring fans closer to their club at a time when they couldn't show their support in person. 
Thousands of fans got involved – we even had to close the call-out to limit the numbers for printing reasons. Some famous faces also shared their photo, including the footballers, their families and the mayor of Genk.
Contribly was a great help in a fantastic initiative between HBVL and K.R.C Genk. We were able to suggest a large scale campaign and deliver at speed.
The tools helped us gather thousands of photos in days and deliver them to printers in exactly the right format – something that would have been very time consuming and would require more resources if done manually. It also allowed us to gather the information we need to keep their fans engaged and grow our K.R.C Genk newsletter.
The Contribly team are very engaged, supportive and to the point. 
All in all, it's an approach we aim to repeat in various ways with other partners in the future.
Partnership Manager, Het Belang van Limburg