The Product: Where tools and strategy meet​
to build more human, more profitable relationships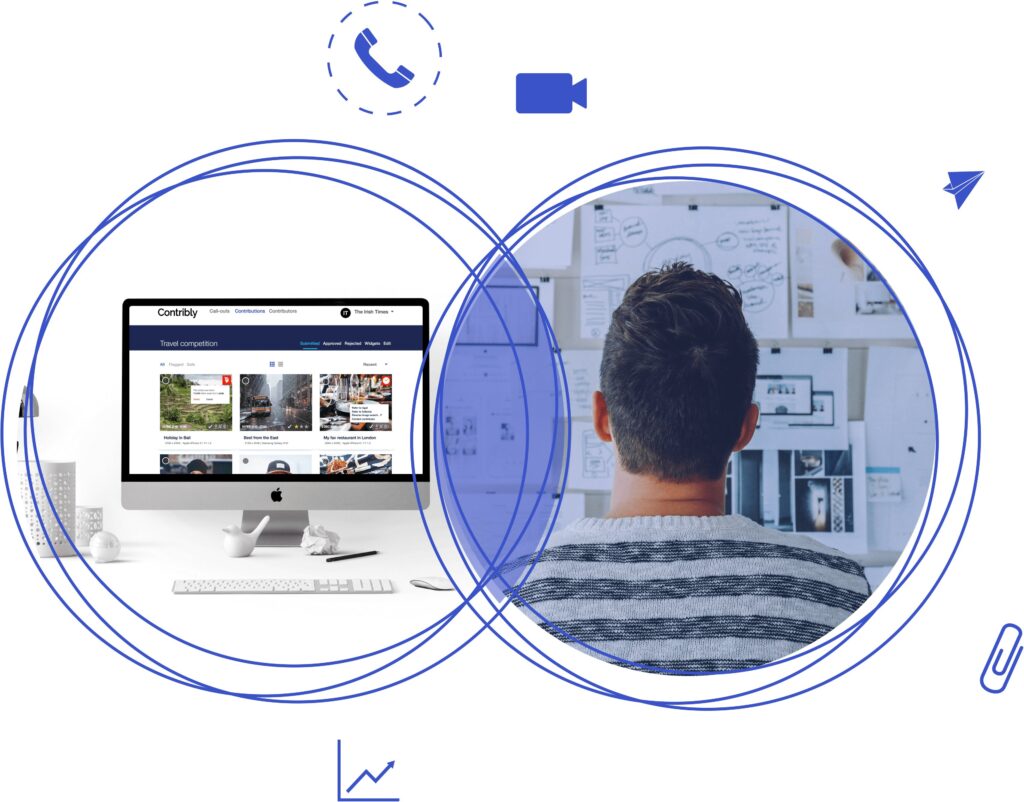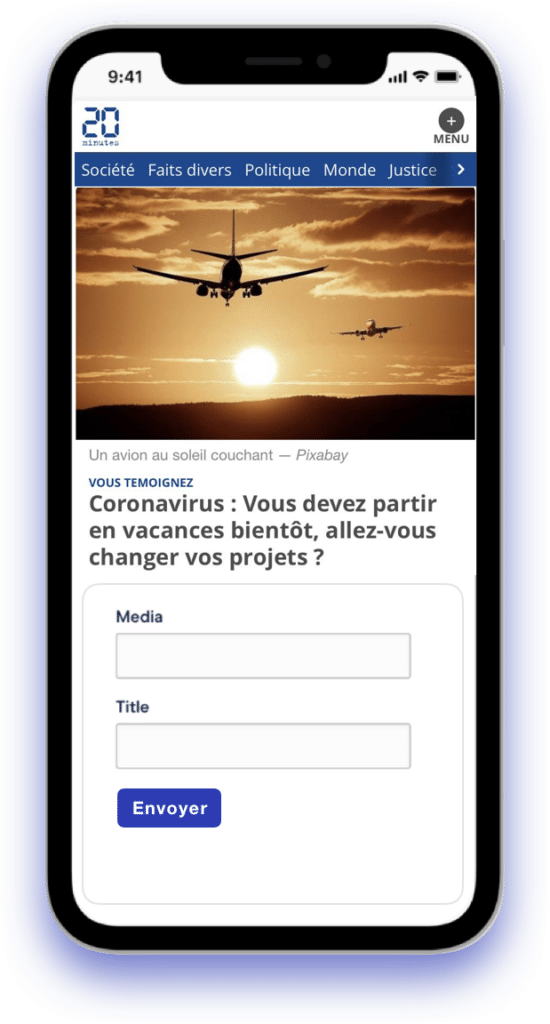 Interact with your community by collecting a bucket-load of audience images, videos and stories, via a range of copy&paste call-out widgets you can place anywhere


Publish with confidence with extensive verification tools. Manage all photos, videos and stories in one place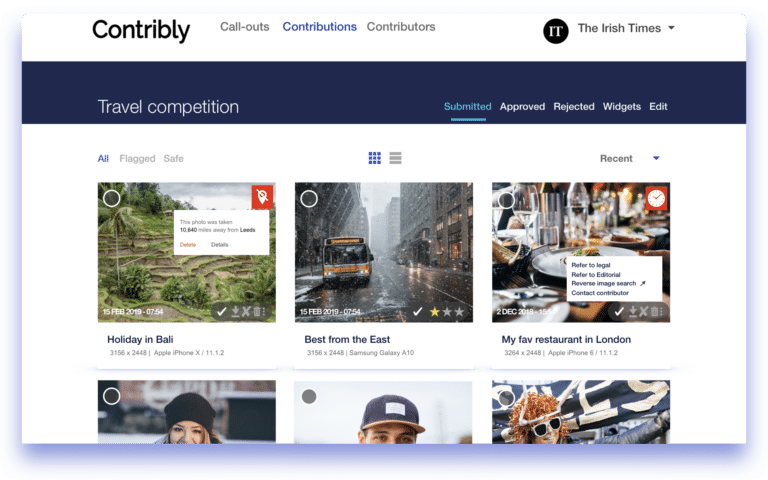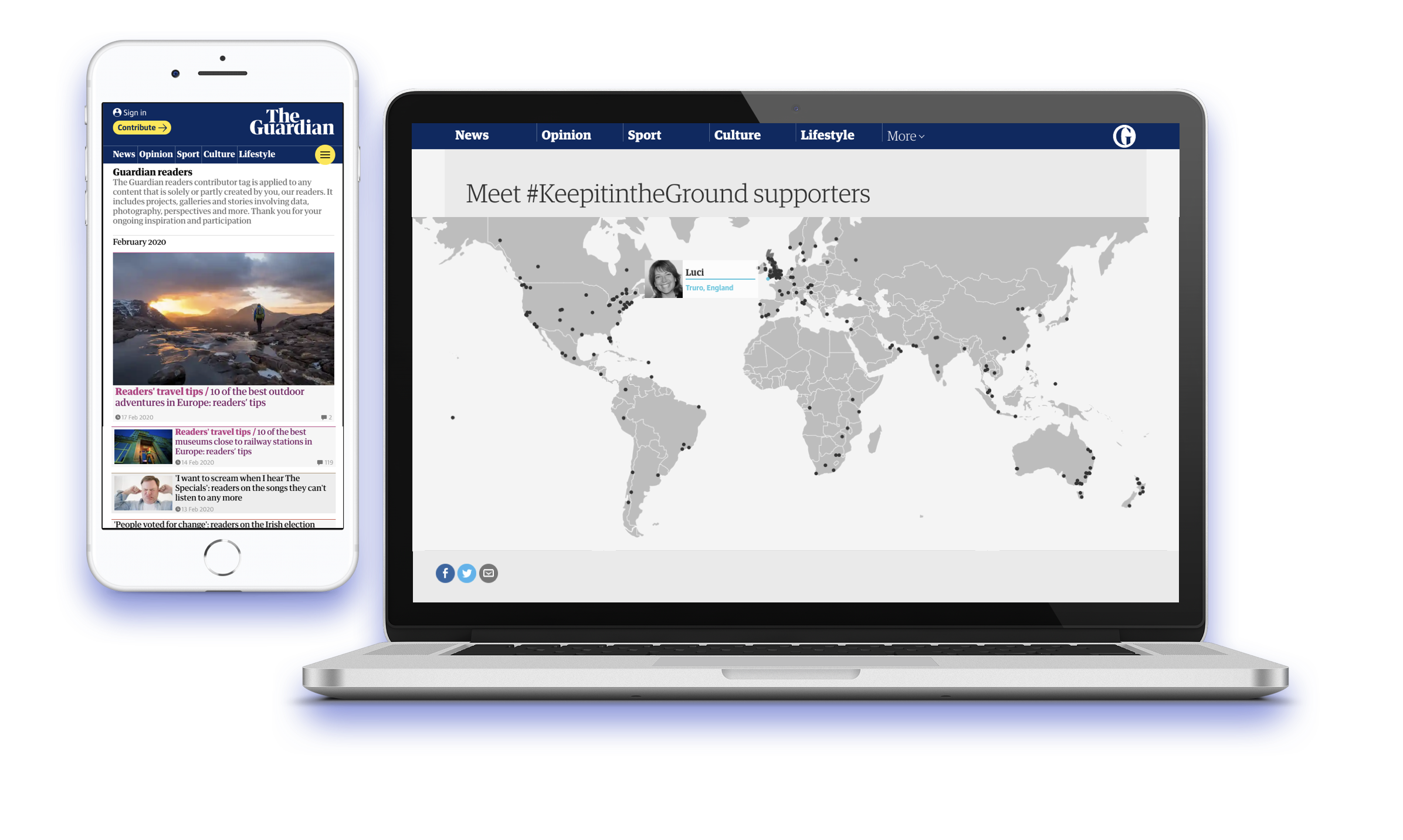 Publish easily & instantly
Save time
by creating live, lasting stories displayed on maps, galleries or within your articles and publish anywhere
The data to develop your audience
Increase engagement and build new revenue streams
by getting to know your audience with a range of useful tools and valuable data.
Make your community part of the story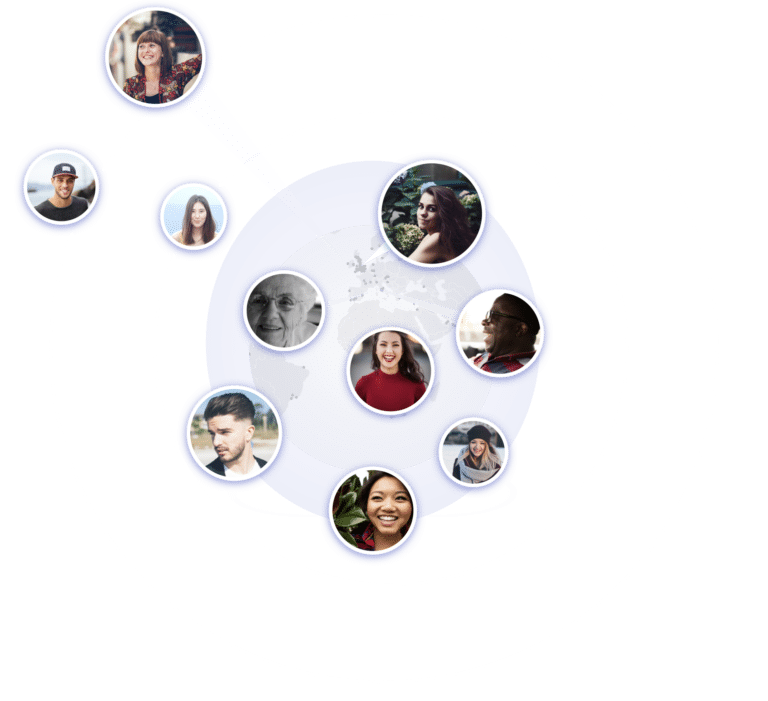 "Contribly has halved the time it takes for us to deal with user generated content. Using Contribly, we can quickly produce long form articles around breaking news stories. The level of engagement we have with the Irish Abroad community has made our wider teams more open to the ways that we can use UGC. Contribly enables us to act as a platform for our users to become part of the story."
"Contribly (formerly n0tice) is an astonishingly brilliant tool to gather the stories of the readers, and in this case made for one of the most touching and important pieces we ran this year."
"Contribly has been ideal for running photo competitions. We have had more than double the usual number of entries this year (over 7,500). It's certainly down to the ease of use and the fact that you can upload from mobile devices using Contribly. For me, it is much easier to use than the system we had before. Being able to grade submissions, move submissions to other galleries. etc - I'd call it a success!"
"Super useful and effective. Contribly has opened up exciting new opportunities and interactions with our audience. It's made it possible to centralise our workflow, and the tool's flexibility works brilliantly with the variety of topics that we publish."
Tools and straight forward documentation that your developers will love
Frequently asked questions
In the demo we will:
– Discuss your needs and goals
– Present customer cases and Contribly partnerships
– Give you a short introduction to the platform